LAN CAT. 5e (

up to 100 MHz

) SOLUTIONS
Cat 5e uses all four pairs as opposed to

Cat 5 only utilizing two of these pairs

, enabling Gigabit Ethernet speeds. Bandwidth is also increased with Cat 5e cables, which can support a maximum bandwidth of 100 MHz. 

This Cat. 5e system has been tested and confirmed to meet the latest Category 5e Standard configuration while maintaining backward compatibility with Category 5 systems.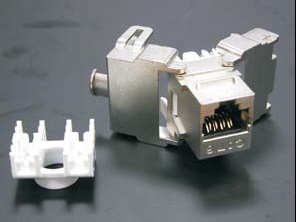 SHIELDED Category 5E 180° TOOL-LESS Keystone Jack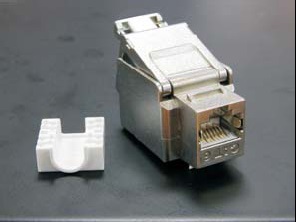 SHIELDED Category 5E 90° TOOL-LESS Keystone Jack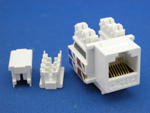 90° Cat.5e Unshielded Keystone Jack. RJ45(8P8C)T568A/T568B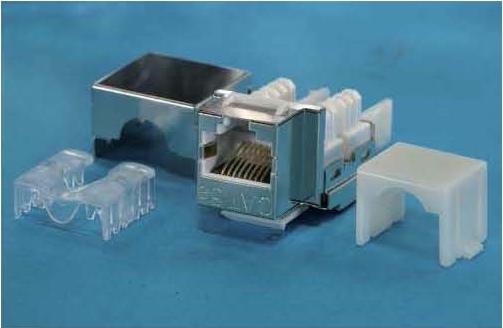 90° Cat.5E SHIELDED Keystone Jack. RJ45(8P8C)T568A/T568B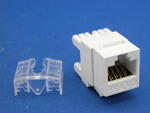 180° Cat.5e Unshielded Keystone Jack. RJ45(8P8C)T568A/T568B
Cat. 5e 90º Coupler. RJ45(8P8C)T568A/T568B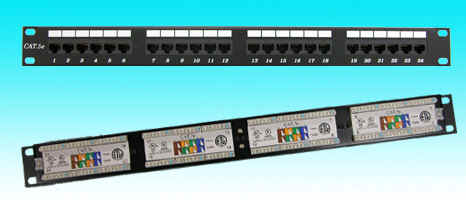 Cat. 5E 110 IDC Punch down 12 to 96 Ports Patch Panel