LAN CAT. 6A (

up to 500 MHz

) SOLUTIONS
Our Category 6A fully shielded cabling solution support transmission of data up to 10Gbps over 100M balanced twisted pair copper cabling. This Cat. 6A system has been tested and confirmed to meet the latest Category 6A Standard configuration while maintaining backward compatibility with Category 6 / 5e systems.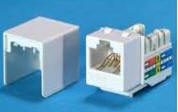 CAT. 6A UTP 90° Keystone Jack.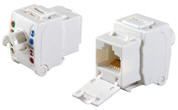 Cat. 6A UTP Toolless Keystone Jack 180º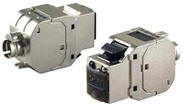 Cat. 6A Shielded Die-Cast 180º Keystone Jack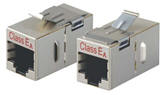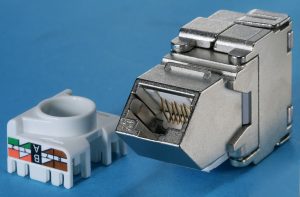 CAT. 6A FTP 180° ANGLED Tool-less Keystone Jack.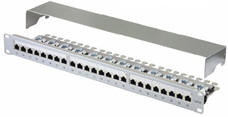 Cat. 6A Shielded 24ports Patch Panel 1U Type

Cat. 6A UTP 24ports Patch Panel 1U Type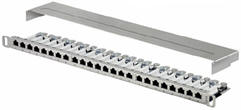 Cat. 6A Shielded 24ports Patch Panel 0.5U Type

Cat. 6A UTP 24ports Patch Panel 0.5U Type